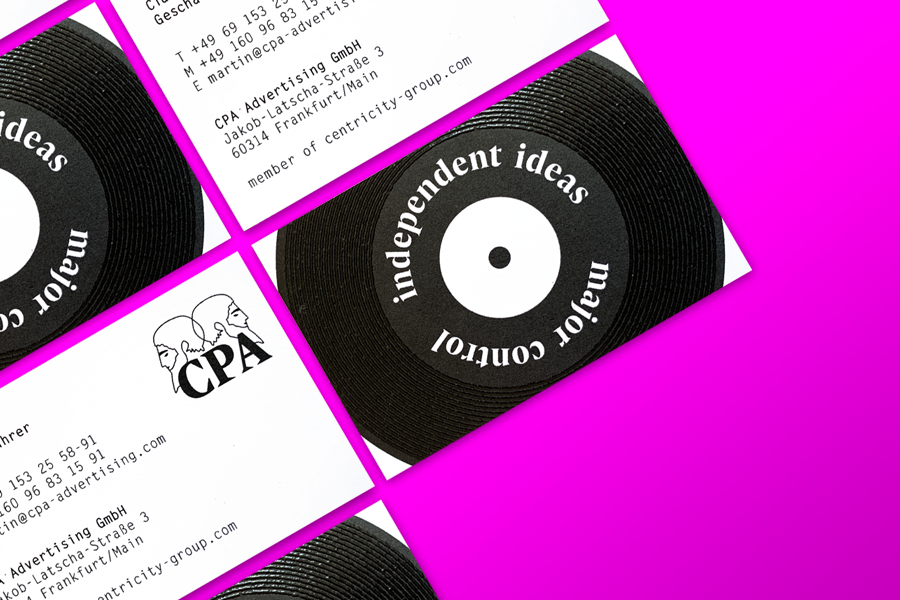 Corporate design and website for CPA lead by Claus Martin and André Urban. Together we created their agency's new look and feel.
CPA being something between a major label and an independent one, a spinning record opens up the website.
The design is kept simple with the main focus on the agency's manifesto displayed in bold type. A sped up showreel gives a slight taste of the agency's aesthetic without showing the actual work.